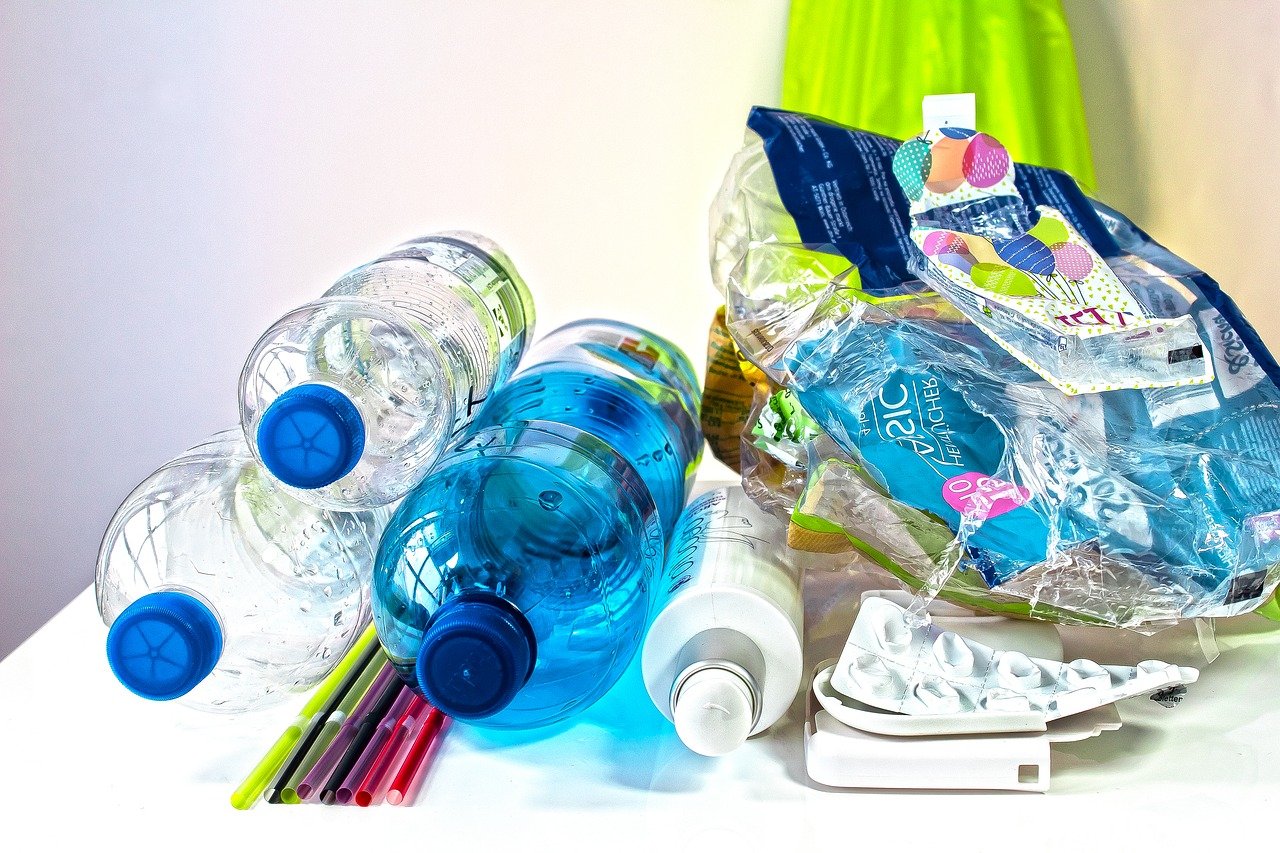 Back
The dangers of plastic to marine life has been one of the most-talked about subjects since Sir David Attenborough's Blue Planet highlighted the dreadful dangers to marine life caused by our everyday, plastic rubbish.
To help combat this, businesses can certainly do their bit to ensure plastic use is largely reduced in and around the office. The team at McCann and Partners have been taking new steps every month to reduce our plastic pollution at work, and with so many people looking to make a difference towards protecting the planet we've put together a handy list of things that you as a business can do in an effort to stop the plastic tide:
1. Assess how much plastic is used each day
We're not suggesting going through every rubbish bin to inspect each item, but it is worth having a rummage to see which plastic items are popular. For example, if you see lots of plastic water bottles, you might want to think of a new way of providing water for employees. Doing an initial plastic audit will determine the actions to take.
After our own audit, we were motivated to switch to central recycling rather than plastic bag lined bins at each desk. This is now saving the use of 6,000 plastic bin liners which were changed for every desk, every day!
2. Install a water cooler
Ditch single-use water bottles by getting a water cooler installed in the office for a ready supply of cold, fresh water. But don't use plastic cups – opt for the environmentally-friendly paper ones and encourage employees to get their water from there by banning single-use bottles.
3. Provide re-usable water bottles
Gift your employees with a reusable water bottle or coffee cup with your company's logo on it. There's a small cost associated, but ultimately you'll save on plastic bottles, promote wellness, and get free advertising when they carry it outside the office.
4. Swap plastic milk bottles for glass ones
You'd be hard-pressed to find any office that doesn't have gallons of milk to fuel the many cups of tea and coffee that are made each day. But scrapping your plastic milk cartons for glass ones is a hugely effective and easy way to reduce plastic waste. Also, scrap the plastic sugar container and use paper sachets too.
5. Supply and re-use crockery and cutlery
There is no place for disposable or plastic cutlery in today's society. It's much better to opt for reusable, washable items that can be used again and again, or encourage colleagues to bring their own (plates, cups, bowls, cutlery, lunchboxes, etc.) and provide facilities for washing them after use.
6. Ask suppliers to consider their plastic packaging
Don't feel helpless about the amount of plastic packaging that is delivered to your door. Instead, try and encourage suppliers to change the way they package their goods. In the current climate, many organisations are trying to alter the way they use plastic so let them know that you are making an effort to reduce plastic waste. Explain your motives and encourage them to do the same.
7. Ask the vendors to take packaging back
There may be the possibility that they can reuse it, or at least sending it back to them will generate greater quantities - which will in turn enhance the feasibility of them recycling or encouraging them to use less packaging.
8. Use a pencil (or refillable pen)
The simple, everyday office pen is another single use plastic item that gets binned as soon as it runs out, only to end up on landfill or in our oceans. The good old-fashioned pencil is far more environmentally friendly, and here at McCann we've also been opting for digital mark up wherever possible.
9. Use refillable soap
The plastic hand wash pumps in each bathroom can be switched out for glass containers to reduce waste, and soap bought in bulk can be easily refilled whenever needed.
10. Ban straws and stirrers
Straws are sucking the life out of our oceans but there is an easy fix to this one - if you don't need one, don't use one. Plastic straws and stirrers can take up to 200 years to decompose. Opt for paper straws or ditch them altogether and try the age-old sipping technique.
11. Share the plastic free message
Celebrate your environmentally-friendly behaviour by telling your clients what and why you are doing it. Use social media to promote the message and reward staff who make a real effort.
As well as reducing our plastic consumption around the office this year, we have also pledged to raise £5,000 for The Marine Conservation Society in Wales – Stop the plastic tide in the hopes of raising more awareness on the dangers of plastic pollution.
Why not join us in our activities which will be advertised on our website news feed regularly throughout the year? Alternatively, visit our JustGiving page here to find out more about our fundraising journey.
For more information on Wonderful Welsh Seas and The Marine Conservation Society, visit https://www.mcsuk.org/wales/.